Drinks Trends for 2021
With an unpredicted 2020 who knew we could predict drinks trends for 2021, but going by industry experts and rises in certain drinks sectors we are able to give a pretty good guess as to where the drinks market is heading and what sectors will be booming this summer.

Low or 0% Alcoholic Drinks
When we say non-alcoholic drinks, we don't mean your juices and squashes, but in fact distilled spirits, beers and proseccos which go through a distillation process to remove all (or at least most) of the alcohol content whilst keeping the same tasty flavours.
During lockdown, across the UK and even the USA there has been a rise in consumers of all ages purchasing alcohol free drinks and shows no signs of slowing down any time soon.
In 2020 Google searches for the term "mocktail" increased by a staggering 42%.
Gone are the days when going into a pub and asking for a soda water rather than a pint of beer was blasphemy. In a much more health-conscious world now, going tee total is a popular choice for millennials as well as the older generation. Who knew we would be able to sit down and enjoy a nice cold G&T on a hot summer's day but without the dreadful hangover due to the low or 0% ABV.

Head to the Tropics with Tropical Drinks
You don't have to head to the beach for a taste of the Caribbean as drinks brands are going tropical with their flavours this summer. Forget your bog-standard Pina Coladas and Porn Star Martinis, but the flavours used within these popular cocktail recipes are becoming more widely available and are being used to create much more imaginative flavours.
Spirit brands such as The Hooting Owl Distillery are launching gin ranges with pineapple, lemon and mango flavours, whilst cocktail companies are adding more 'tropical twists' to their product range.
If you're opting for a staycation this summer, get out the sun lounger, pour yourself a tropical drink from one of these new drinks ranges, and you will feel like you're laying in the warm Caribbean sunshine in no time.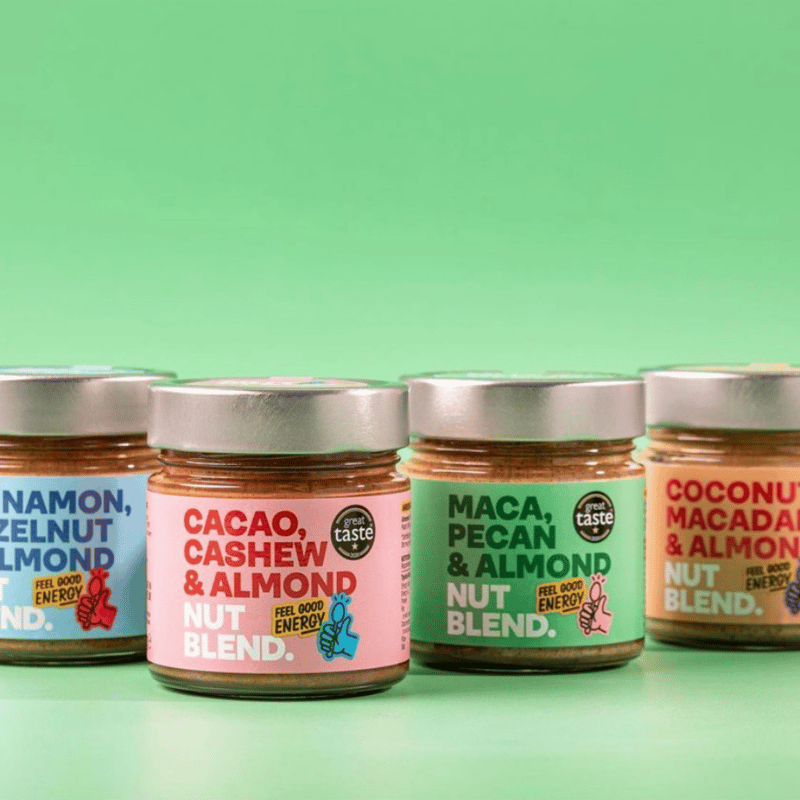 From the Tropics to Nootropics
No, we haven't made a spelling error, Nootropics is a new term which you are bound to hear more of over the coming months and years. Similar to your CBD drinks range, Nootropics are claimed to improve cognitive functions to stimulate the brain, improve focus and attention, and enhance your mood whilst providing motivation.
Replacing the harmful effects an energy drink can cause, Nootropics use natural ingredients such as Ginseng, Yerba Mate and Lemon Balm which have natural properties to help stimulate the mind.
Non-alcoholic drinks brand, Fungtn, has recently launched their own Nootropics beer which is made with a unique class of medicinal mushrooms called Mycoadaptogens and offers a natural solution to the daily stresses of life. The mushrooms used in their drinks are not mind-altering and don't get you high, and despite the fungi ingredient, they don't taste like mushrooms. The drink is claimed to help keep your body and mind on top form.
Along with our low alcohol drinks, Kombuchas and fermented teas, I think Nootropics is one to stick around for a while as drinkers continue to look around for more health focused energy drinks.

Recycling Drinks Packaging
It's 2021. We are no strangers to the fact that our planet needs help and drinks manufacturers are stepping up their game more than ever in producing recyclable packaging for their bottles. Take Beefeater Gin, for example, who have recently launched a 100% recyclable glass bottle, with an aluminium bottle cap and a recyclable paper label. This is set to save them 410 tonnes of plastic every year!
According to statistics from Fentiman's Premium Soft Drinks and Mixers Market Report 2020, over 54% of consumers expect to see environmentally friendly packaging these days and would even pay a premium for this.
Innocent Drinks is another brand who take sustainability very seriously with 30% of their packaging being made from recycled plastics and all of their bottles are 100% recyclable.
The beverage world could be making big changes to our environment with innovative packaging solutions which will help protect our planet. Watch this space.

Drinks On The Go
Both old and new drinks brands are releasing their own RTD (ready to drink) cocktails which seems to be increasingly popular within the drinks industry. With the 2020 global lockdown starting a rise in cocktail deliveries to home door steps, everyone is loving a ready-made cocktail in a can or bottle.
Spirit brands have started to release some high quality, premium cocktails so expect to see some tasty new flavours on our supermarket shelves this Summer.
With the health and wellness movement becoming a big trend in the drinks market, it is important to offer natural ingredients which isn't just packed full of sugar to offer a tongue tingling taste. Not only are RTD drinks convenient for grabbing and drinking on the go, there is another dimension to this drinks market now offering a better quality range than ever before.
---
So, who knew there would be so many new trends to look out for after and throughout a global pandemic. With takeaway cocktails being the new norm, a more health-conscious world, and our planet needing more help than ever, the drinks world can make a massive impact to our new way of life starting now.
We are working with so many drinks brands to provide the most eye-catching labels which will stand out amongst a huge market and offer advice on the best materials, adhesive and print finishes to set their labels above the rest. Offering premium embellishments such as hot foiling and embossing is ideal for the spirits world to put your brand in the premium drinks bracket, whereas we always offer alternative solutions such as metallic materials for those on a tighter budget.
If you wish to see some of our label samples or would like to get a quote from us, get in touch with our team today. We would love to hear from you.